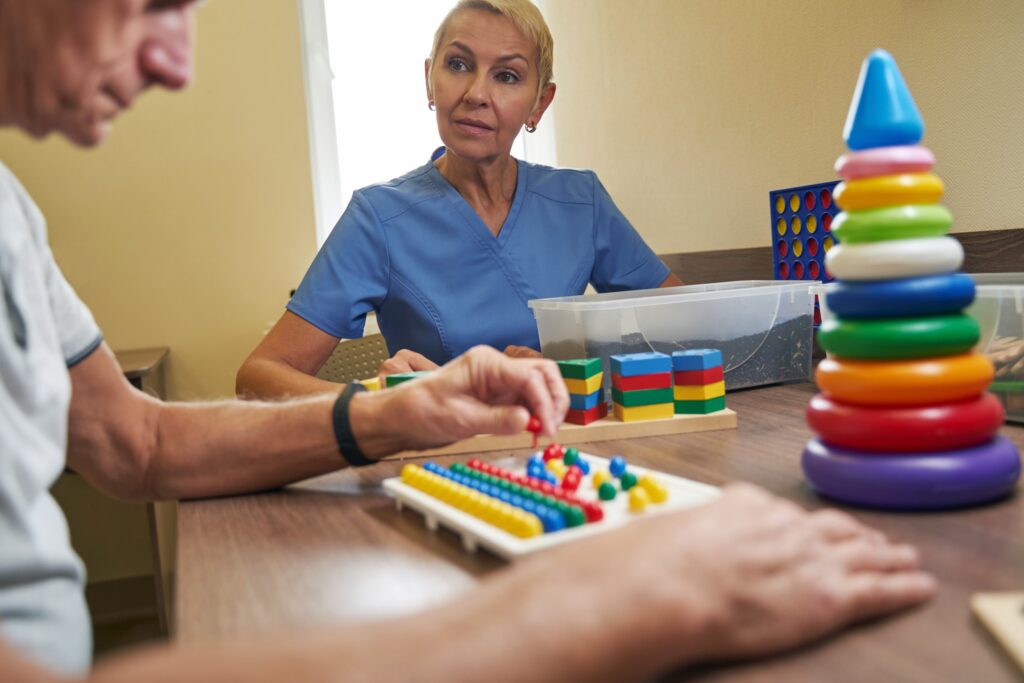 We Are Your One Stop Shop For Speech, Occupational and Early Assessment 
Making the decision to get help can be hard. Getting help doesn't have to be, not if you know about Seaside Rehab. We are your one stop shop for speech, occupational, and early assessment in South Jersey.  
At Seaside Rehab we have the top Speech-Language Pathologist in Cape May and Ocean Counties. Our SLPs are here to help with any and all circumstances you may be dealing with. We can work to assess, diagnose, and treat speech, language, social communication, cognitive-communication, and swallowing disorders in children and adults. If you even sense an inkling of a chance that someone you love could benefit from even just being evaluated, contact us to get things rolling. 
Likewise, as a leading Occupational Therapist in Cape May and Ocean Counties, our staff is ready to help treat you or your loved ones for whatever injuries, disabilities, or developmental delays you may be dealing with. We can help with things like feeding, self-care, sensory integration, fine motor skills, and upper extremity strength, balance, and coordination.  
That's not all. Our center is also experienced with early assessment for autism testing in Cape May and Ocean Counties. We are certified to administer the Autism Diagnostic Schedule, Second Edition, (ADOS-2), the industry standard for assessing autism in individuals. Together we can assess communication, social interaction, play, and restricted and repetitive behaviors in children to try and pinpoint where along the spectrum they may be. 
The point is you don't have to look far for somewhere that can help you with a wide range of developmental issues. You don't need to find three different places to take care of three different areas. Realizing a loved one may need some extra help can be a hard thing to experience. Finding their best care doesn't have to be.  
Seaside Rehab really can be your one stop shop for speech, occupational and early assessment.